TOPICS
DESIGNATION OF INDIVIDUALS AS BENEFICIARIES OF QUALIFIED PLANS/IRAS

LEAVING RETIREMENT ASSETS TO TRUSTS

ESTATE PLANNING IN LIGHT OF THE SECURE ACT

MISCELLANEOUS PROVISIONS FROM THE SECURE ACT PROPOSED REGULATIONS

CREDITOR ACCESS TO INHERITED IRAs

IRA OWNERS/RETIREMENT PLAN ADMINISTRATORS BEHAVING BADLY

NAMING CHARITY(S) AS BENEFICIARY OF THE IRA

LIFETIME GIFTS OF QUALIFIED RETIREMENT BENEFITS TO CHARITY
OUR SPEAKER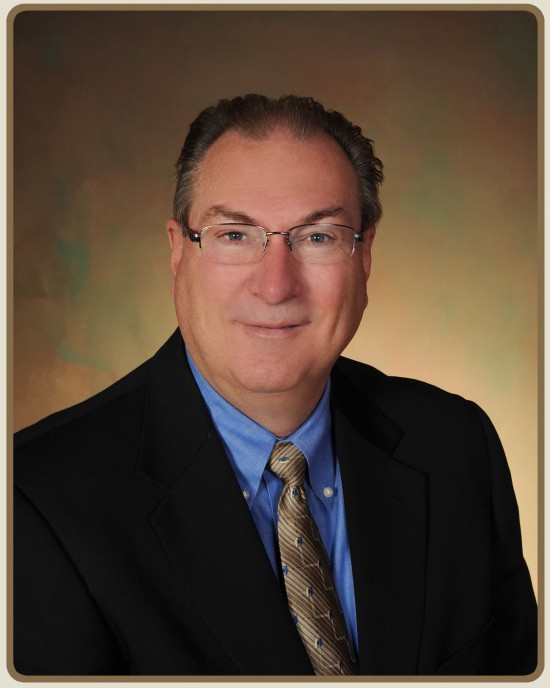 Robert K. Kirkland
Bob Kirkland
is founding partner of the law firm of Kirkland Woods & Martinsen LLP, which has offices in Liberty, Missouri, Springfield, Missouri, Clayton, Missouri and Overland Park, Kansas. He is licensed to practice law in Missouri and Kansas. He works with a variety of individual clients, handling the preparation of estate planning instruments, and counseling clients in the areas of estate and gift tax minimization, probate avoidance, gifting techniques, asset protection, charitable planning and business succession planning. He also advises fiduciaries in estate, conservatorship and trust administration matters.
Mr. Kirkland is a Fellow of the American College of Trust and Estate Counsel ("ACTEC"), is a past Missouri State Chair of ACTEC, and a past member of the ACTEC Board of Regents and ACTEC Executive Committee. He is also a member of the Employee Benefits Committee (past Chair), Sponsorship Advisory Committee (past Chair), Digital Property Task Force, and Communications Committee of ACTEC. He is listed in the last twenty-plus editions of The Best Lawyers in America and the most recent additions of Super Lawyers. Mr. Kirkland has successfully completed the Effective Probate Mediation Training course sponsored by ACTEC, and frequently serves as a mediator of trust and estate disputes.
Among several professional and civic activities, Mr. Kirkland serves as a Vice Chair of the Missouri Bar Probate and Trust Committee, and a member of the editorial board of Trusts and Estates magazine. He is also a member of the Program Committees of the Duke University Estate Planning Conference and the Illinois Institute of Continuing Legal Education's (IICLE's) Estates and Trusts Short Course.
Mr. Kirkland is a frequent author and lecturer in the estate planning and charitable giving areas. He has lectured on a variety of topics at seminars sponsored by ACTEC, The Heckerling Institute, ALI-CLE, Society of Trust and Estate Practitioners, The Missouri Bar, The Kansas Bar Association, The Iowa Bar, IICLE, The Ohio Bar, The Idaho Bar, The Florida Bar, The Oklahoma Bar Association, the Hawaii Tax Institute, the Southern Federal Tax Institute, the Notre Dame Estate Planning Institute, the Duke University Estate Planning Conference, the ACTEC Florida Fellows Institute, the UCLA Institute on Estate Planning, The MO-KAN Trust Conference, the American Heart Association, and the Estate Planning Councils of Baltimore, Charlotte, Greenville, Little Rock, Louisville, New York City, Philadelphia, St. Louis, Boca Raton and West Palm Beach.
Mr. Kirkland holds a B.S. in accounting from William Jewell College (1980), a J.D. from the University of Missouri-Kansas City School of Law (1983), and an L.L.M. in estate planning from the University of Miami, Florida School of Law (1985). During his tenure at the UMKC School of Law, he served as Managing Editor of the UMKC Law Review.
---

To receive CLE credit for an ICLEF On-Demand or a LIVE WEBCAST seminar, you must watch the program in its entirety. ICLEF is unable to award partial CLE credit for viewing ICLEF On-Demand or LIVE WEBCAST seminars. You will have 30 days from the date-of-purchase to complete your ICLEF distance learning seminar. If you are unable to complete the LIVE WEBCAST seminar on the scheduled date of the seminar, ICLEF will place a copy of the ON DEMAND version of the program in your ICLEF Online Account three (3) to five (5) business days after the LIVE WEBCAST concludes. Please call or email ICLEF should you have further questions (317) 637-9102 or
iclef@iclef.org