New to the Reality CLE Program?
Welcome! Reality CLE is all about the practice, as well as what the practice is all about. It is an expansive retreat that immerses participants into topics that focus on the "real" aspects of running a successful law practice. This includes both group plenary sessions on key practice-related business matters as well as a variety of workshop sessions featuring a mix of specific legal subjects and efficiency skills. Pick and choose the sessions that are right for you in order to customize the program to best suit your practice needs. As a bonus, you will receive all program materials, even from those workshop sessions that you don't attend!

Stay connected! While at the program, WiFi connections will be available so you can be in touch with your office or check e-mail as necessary on the breaks.

What's the bottom line? You work hard – very hard – to make your law practice the very best that it can be. This retreat is the perfect opportunity to "step it up a notch" and enjoy a little time away at the same time. Make plans now to join us for Reality CLE!
DAY 1
8:00

A.M.

Registration and Coffee




8:25

A.M.

Welcome and Introduction of Program
- Elizabeth A. Justice, Program Chair




8:30

A.M.

"Nobody Told Me There'd Be Days Like These!"
Stress, Pressure, and Ethical Decision-making in the Practice of Law
- Michael Kahn, Chris Osborn

A Special Presentation featuring a cinematic approach! Get a sneak peak here:
"What's the Connection?" – The Role of Stress in Ethical Decision-making
Nobody Told Me, Scene 1: "Just don't screw it up."
"What's Driving the Train?" – The Role of Core Values
Nobody Told Me, Scene 2: "You're a smart young man..."
"Separate Tracks?" – The Interplay of Professional & Personal Stressors
Nobody Told Me, Scene 3: "Please, just let me survive today...."

10:30

A.M.

Coffee Break




10:45

A.M.

Special Keynote Presentation continues…
"How Did I Get Here, Anyway?" – Small Choices, Big Detours
Nobody Told Me, Scene 4: "Well... what do you think?"
Getting (Back) on Track—and Staying There: Practical Steps to Maintaining
Ethical Commitments in the Face of Ordinary--and Extraordinary--Stress
11:45

A.M.

Lunch(Provided on Day 1)
Special Thanks To: Indiana Bar Foundation and Wanzer Financial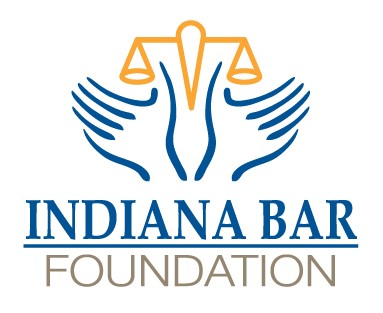 12:45

P.M.

Breakout Session I Choices (Select One)
Topics in Family Law - Holly J. Wanzer
Elder Law for the Non-Elder Law Attorney - Keith P. Huffman
Employment Law - David L. Swider
Criminal Law - Including Expungement - Jessie A. Cook

2:00

P.M.

Refreshment Break and Transition to Next Breakout Session




2:10

P.M.

Breakout Session II (Select One, A,B,C,D Choices Repeat)




3:25

P.M.

Transition to Plenary Session Room




3:30

P.M.

Ethical Considerations for the Small Firm
- James J. Bell





4:15

P.M.

Business Development Insights—Branding and Ethics, Staying
Connected with Clients and Referral Sources; Social Media;
Best Practices
- F. Anthony Paganelli, Reid F. Trautz,
Rebecca W. Geyer, Elizabeth A. Justice



5:00

P.M.

Adjourn Day 1

DAY 2
7:45

A.M.

Coffee and Continental Breakfast Items
8:30

A.M.

How to Use Technology Without Driving Yourself Crazy
- Barron K. Henley




10:00

A.M.

Coffee Break




10:15

A.M.

Planning for the Expected, Preparing for the Unexpected
Disaster Preparedness - F. Anthony Paganelli, Reid F. Trautz
Law Practice Succession Planning - Donald R. Hopper
Expanding Your Practice - F. Anthony Paganelli, Reid F. Trautz

Cash Flow -

Frederick W. Schultz, Meghann E. LaBadie
Medical Leaves & Vacations - Richard A. Mann



11:45

A.M.

Lunch Break (on your own)




12:45

P.M.

Breakout Sessions III Choices (Select One)
Don't Be Afraid to Go to Trial – Content for this session will run through 3:25. However, participants may opt to take just one half of it if you wish to attend another session as well. - Betsy K. Greene, Frederick W. Schultz
Bankruptcy for the Non-Bankruptcy Attorney - Mark S. Zuckerberg
Transactional Law Practice Focusing on TOD Matters - James W. Martin

2:00

P.M.

Transition to Next Breakout Session




2:10

P.M.

Breakout Sessions Continue




3:25

P.M.

Refreshment Break and Transition back to Final Plenary Session




3: 35

P.M.

Running the Business—Business Structure and Type of Entity, Solo,
LLC, Partnership, using staff, billing for time, organizing work flow,
client communications and office manual, How to Share Space,
Getting Your Law Firm Financials in Order, Protecting Your Assets,
Running an Office on a Shoestring Budget
- Rebecca W. Geyer, Elizabeth A. Justice, Meghann E. LaBadie,
Frederick W. Schultz, Reid F. Trautz, Patrick H. Wanzer




4:20

P.M.

Golden Nuggets: Practice Ideas and Pointers of the Last 12 months
—A Reality CLE Tradition
- Everyone

4:55

P.M.

Adjourn
______________________________________________________________________________________________________________
HOTEL ACCOMMODATIONS
:

Overnight accommodations may be made by contacting the Crowne Plaza Indianapolis Airport reservations department at 317-244-6861. The ICLEF Group Code is ICL. Please make reservations by April 8, 2018. Reservations received after this date will be accepted on a space and rate availability basis.

To make your overnight reservations online using the ICL Group Code: https://www.ihg.com/crowneplaza/hotels/us/en/indianapolis/indap/hoteldetail